---
10 December 2013 – Inlec UK
According to the European Fusion Development Agreement, demand for energy worldwide may quadruple by 2100, meaning that a high-yield, long-lived, and stable source of energy needs to be established. It is likely that fracking and other current methods of fossil fuel usage will not be able to cope with this increase, not to mention them being finite nature – other renewables such as solar power may not be up to the challenge either.
In response to this, projects like JET (Oxfordshire, UK), HiPER (Oxfordshire, UK) and ITER (St Paul-lez-Durance, France) now harbour (or will harbour in ITER's case) giant nuclear fusion reactors, with the aim of utilising them to try and draw energy from fusion reactions.
---
7 October 2013 – BBC News

Researchers at a US lab have passed a crucial milestone on the way to their ultimate goal of achieving self-sustaining nuclear fusion.
During an experiment in late September 2013, the amount of energy released through the fusion reaction exceeded the amount of energy being absorbed by the fuel - the first time this has been achieved at any fusion facility in the world.
---

27 July 2012 – Decoded Science
Is there a specific temperature that plasma could not exceed, or would increasing heat create stronger plasma?
---

1 June 2012 – Photonics.com
A new phase of Laserlab-Europe to address the need for new laser infrastructure and to increase human resources for laser development...
---
1 June 2012 – Photonics.com
US National Ignition Facility fired the first shot toward a clean energy future, and Europe's HiPER project will answer the call to arms
---

22 November 2011 – Optics.org
---

30 October 2011 – The Telegraph

Due to follow in the footsteps of the Large Hadron Collider…
---
ALTERNATIVE ENERGY ACTION NOW
9 October 2011 – Alternative Energy Action Now
Europe's main initiative in inertial nuclear fusion,…
---

3 October 2011 – Professional Engineering

Research on nuclear fusion is hotting up …
---

3 October 2011 – Laser Focus World
---

18 September 2011 – Greek Reporter
---

13 September 2011 – New Scientist
There's a big new kid on the nuclear energy block…
---
12 September 2011 – NIF News
LLNL has signed a memorandum of agreement with two long-term partners from the United Kingdom—Rutherford-Appleton Laboratory (RAL) and the Atomic Weapons Establishment (AWE)—to engage in joint research directed at the exploration of the challenges associated with the design, development and delivery of Laser Inertial Fusion Energy (LIFE) power plants.
---

9 September 2011 – The Times
Britain has joined forces with a US laser lab…
---

9 September 2011 – Optics.org

As the National Ignition Facility closes in on Laser Fusion with energy gain …
---

9 September 2011 – The Mail
Britain and US join forces …
---
9 September 2011 – Physics Today

The UK's AWE and Rutherford Appleton Laboratory have formed a partnership …
---
9 September 2011
The UK has formally joined forces with a US laser lab in a bid to develop clean energy from nuclear fusionÖ
---
8 September 2011 – The Mail

This week, a huge laser flash released more energy than the whole world was using …
---
5 August 2011 – CORDIS Technology Marketplace
Laser Fusion Energy is widely recognised …
---
20 July 2011
HiPER Laser, the new approach to fusion energy...
---

July 2011
---
July 2011 – BBC

The BBC One programme celebrated the 50th anniversary of the laser by visiting the Central Laser Facility and discussing the prospect of using high powered lasers to generate electricity.
---

December 2010
The laser features as one of Robert Winston's top ten scientific breakthroughs of the last 50 years. Discover his thoughts on the prospect of laser fusion following his visit to the National Ignition Facility... 10 May 2010
Video: Mike Dunne on HiPER and the quest for fusion energy
We are at a golden age of laser development and exploitation – seeing rapid enhancement of capability into ever higher powers and ever shorter pulses, and the emergence of a wide range of applications
---
December 2010 – BBC One
The laser features as one of Robert Winston's top ten scientific breakthroughs of the last 50 years. Discover his thoughts on the prospect of laser fusion following his visit to the National Ignition Facility...
---
10 May 2010 – Spie
We are at a golden age of laser development and exploitation – seeing rapid enhancement of capability into ever higher powers and ever shorter pulses, and the emergence of a wide range of applications
---
30 April 2010 – Physics World
As we celebrate 50 years of the laser, a milestone looms in the world of laser fusion. Mike Dunne describes how achieving ignition – fusion's break-even point – with the world's largest laser will transform the search for abundant, carbon-free electricity.
---

26 April 2010 – Research EU
Access to clean and inexhaustible energy is no longer a mirage. This is the message being proclaimed by the supporters of nuclear fusion, delighted to see the prominence being given on the scientific scene to the ambitious HiPER (High Power laser Energy Research facility) project..
---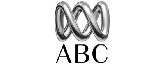 13 March 2010 – ABC
Fusion is the holy grail of power generation. It's been a promise for decades, but has never arrived. The latest method shows promise. Lasers are used to concentrate isotopes of hydrogen. The pressures and densities achieved are close to what occurs in the sun. Mass becomes energy. A demonstration plant at the National Ignition Facility in California is expected to be running in 2 years time. If successful it would produce limitless clean electricity
---
11 February 2010 – BBC
Albert Einstein, James Bond and the Vulcans - well one at least - are all hot topics on this week's show as Mike heads to the UK's Central Laser Facility to find out whether laser fusion is going to help us meet our future energy needs
---
3 February 2010 – Science AAAS

In a study published online this week by Science, researchers at the National Ignition Facility, a huge laser for nuclear fusion experiments at Lawrence Livermore National Laboratory, describe their first experiments using all 192 of the facility's beams on test targets empty of fuel...
---

30 January 2010 – Mirror
Scientists are creating a mini-sun on Earth in a breakthrough that could provide an endless supply of cheap, clean energy.
---

28 January 2010 – BBC News
A major hurdle to producing fusion energy using lasers has been swept aside, results in a new report show.
The controlled fusion of atoms - creating conditions like those in our Sun – has long been touted as a possible revolutionary energy source
---
15 January 2010 – FT

Capturing the sun's energy, by redirecting solar heat or using photovoltaic devices, is one of the most active fields of research. An entirely different approach is to recreate on Earth the nuclear fusion that powers the Sun...
---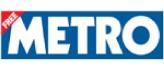 11 December 2009

Climate sceptic or zealous convert, few people can argue that mankind has to reliquish its dependence on fossil fuels (no, really we do).
---
3 December 2009
These are exciting times for laser fusion. In the next couple of years, the US National Ignition Facility (NIF) should reach 'ignition' – the point at which a fusion device starts to kick out more energy than it takes in. But what happens after that?
---
20 November 2009
On 20th November The Institution of Civil Engineers released its 'State of the Nation' report on Low Carbon Infrastructure, with Fusion Energy featuring in the report for the first time.
---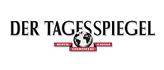 2 September 2009
Europische Physiker wollen mit Laserstrahlen endlich die Kernfusion schaffen. Aber zuvor mssen viele Hindernisse berwunden werden.
---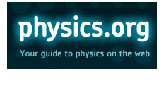 26 August 2009
Nuclear fusion, the reaction that burns at the centre of the Sun, could provide safe, carbon free energy and solve the global energy crisis. The catch? Nobody's quite worked out the finer detail of how to tame fusion reactions here on Earth...
---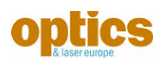 28 May 2009

Researchers and industry will need to work closely together if Europe is to maximise the returns on its investment in a planned new generation of high-power laser facilities being built over the next decade...
---
28 May 2009

Success at National Ignition Facility could pave the way for commercial laser fusion power stations and provide a solution to world energy crisis...
---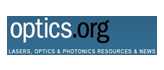 29 April 2009
Caryl Richards reports from Prague on Europe's plans for petawatt lasers and beyond....
---
1 April 2009

Dr Kate Lancaster, Rutherford Appleton Laboratory, says fusion is the holy grail of physics...
---
31 March 2009

Physicists are on the verge of demonstrating perhaps the ultimate application of the laser: creating nuclear fusion in the lab
---
31 March 2009
The US has finished constructing a huge physics experiment aimed at recreating conditions at the heart of our Sun.
---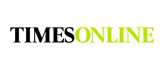 15 March 2009

Physicists hope to develop the first form of nuclear fusion technology by firing laser beams at a pellet of hydrogen
---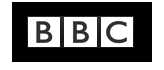 17 February 2009

The BBC Horizon programme looks into how scientists and engineers are tackling the greatest challenge – making fusion power. BBC iPlayer (programme may have limited availability)
---
16 February 2009

Physicist Professor Brian Cox has looked at the different strategies now being pursued to make nuclear fusion a reality. His personal assessment is presented on the BBC's Horizon programme
---
29 January 2009 – Science

The holy grail of nuclear research has long been the 'fusion' reactor. It uses the power that drives the sun, so we know it works, but scientists have yet to replicate the process on Earth...
---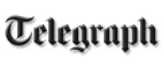 27 December 2008

It is science's star experiment: an attempt to create an artificial sun on earth – and provide an answer to the world's impending energy shortage...
---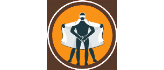 19 October 2008
Fusion power with lasers: an interview with Dr Kate Lancaster from the STFC Rutherford Appleton Laboratory...
---
13 October 2008
PLANS which could see a groundbreaking power station built in Oxfordshire have taken a step forward.
Scientists and Government officials from Britain and nine other countries have signed an agreement to co-operate on the planning and design of HiPER (High Power Laser Energy Research Facility)...
---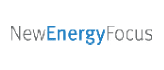 9 October 2008
The UK is to take a co-ordinating role in a new project that was launched this week that will promote the use of lasers with nuclear fusion as an energy source, writes Rachel James...
---
8 October 2008

HIPER (High power laser for energy research) per dimostrare la fattibilità della fusione nucleare mediante laser...
---
8 October 2008
Physicists and politicians from across Europe and beyond gathered at London's Science Museum on Monday to mark the beginning of a three-year "preparatory phase" of a new Ä1bn project known as the European High Power Laser Energy Research Facility (HiPER). So why do we need another fusion energy project? physicsworld.com looks for the answers...
---
8 October 2008
Europe is on track to build a huge laser fusion facility, a step on the road to fusion-based power stations in the middle of the century...
---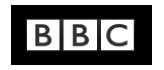 7 October 2008
An alternative fusion project has been kicked off in Europe that would seek abundant clean energy using a colossal laser the size of a football stadium...
---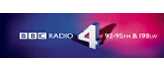 6 October 2008
---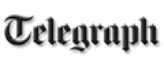 5 October 2008
The power of the sun is to be recreated in a new £1 billion science project which aims to provide a clean and almost limitless source of energy...
---
28 September 2008
A lab in Oxfordshire expects a fusion breakthrough soon.
Looking beyond the energy needs of the next couple of decades, a new technology is beginning to appear on the horizon. Nuclear fusion promises the prospect of abundant carbon-free electricity - if only some epic technical hurdles can be overcome...
---
19 May 2008
The world's most powerful laser has heated matter to 10 million Celsius, hotter than the surface of the Sun.
---

19 May 2008

---
4
May 2008
A nuclear fusion laboratory designed to recreate the temperatures and pressures inside the sun could be built in Oxfordshire under plans being drawn up by British scientists
---
1 January 2008
Fusion is not a new concept. For over 40 years, physicists have seen it as the Holy Grail of energy production. Despite the political obstacles currently facing nuclear power, there are other schemes that claim to hold more promise for fusion projects – like HiPER.
---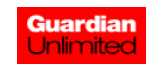 6 December 2007
Laser fusion Magnetic fusion has long been heralded as the future of renewable energy, but could it be lasers that hold the key?
---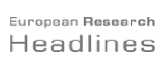 17 September 2007
The need to power up the world using a safe and clean method has prompted scientists to get to the bottom of things. Enter a British-led team of researchers who may have found the answer with the HiPER (High Power laser Energy Research facility) project. The EU is providing up to EUR 3 million in funding for the first part of the Preparatory Phase project – the majority of which will be co-funded by national funding agencies. The team will conduct research into laser-based nuclear fusion, which produces no carbon dioxide – the greenhouse gas that has been warming Earth – and does not result in large stores of long-lived highly radioactive waste. Experts believe that commercial fusion could be economically beneficial for everyone.
---
9 September 2007
Last week a British initiative was agreed to unlock limitless energy. Can it work?
---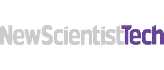 6 September 2007
Reproducing the power of the sun on Earth is no easy task, but an international team of physicists based in Europe is now preparing to give it a go.
---
The European Commission has backed a $1bn project that aims to achieve nuclear fusion using what will be the world's most powerful laser.
---
4 September 2007
---
3 September 2007
A British-led team of scientists has won European Union approval to seek to make nuclear fusion, the physicist's dream, a reality. – article by Mark Henderson, Science Editor
---
The Holy Grail of nuclear fusion may soon be within reach – leading article
---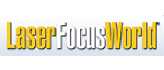 1 August 2007
A European program called HiPER (high-power laser-energy-research facility) aims to develop laser-fusion technology to a point where it is commercially attractive for powerplant use. In the program, researchers will develop the 'fast ignition' fusion process, which requires a smaller laser than conventional laser-fusion approaches and which should significantly ease tolerances on both the laser and the fuel-containing capsules.
---
12 June 2007

Oxfordshire, England, 12 June 2007
The proposed European High Power Laser Energy Research (Hiper) facility - a device intended to demonstrate the feasibility of laser-driven fusion as an energy source – is entering the preparation phase after completion of a two-year study by an international team of scientists.
---
6 June 2007
When the first lasers were developed in the 1960s they were described as "a solution looking for a problem." Today, the beams of light are ubiquitous, crammed into everything from CD players and phone networks to supermarket checkouts and research laboratories.
---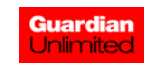 30 May 2007
Science correspondent James Randerson talks about an attempt to build a laser fusion reactor. If successful it could lead to cleaner energy supplies and even solve climate change but any commercial development is thought to be decades away. (4min 5s)
---
Laser fusion.mp3 (note: 3.74MB)
---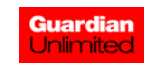 30 May 2007

A multinational project led by British researchers aims to use a high-power laser to reproduce the physical reaction that occurs at the heart of the sun and every other star in the universe – nuclear fusion. If the project succeeds it has the potential to solve the world energy crisis without destroying the environment.
---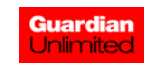 23 April 2007

It's the universe's favourite form of energy, it's green and it's not owned by Saudi Arabia. Ed Gerstner of the journal Nature Physics joins the podders to discuss whether laser fusion is the answer to the looming world energy crisis (along with Prof Bob Bingham and Prof Mike Dunne from the Rutherford Appleton Laboratory).
---
Laser fusion.mp3 (note: 2MB)
---
19 April 2007
WHEN lasers were invented in the 1960s they were little more than an exotic curiosity – a solution looking for something to solve. Now that lasers are found in everything from telephone cables to DVD players to the humble laser pointer, they have become almost prosaic.
---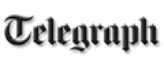 2 April 2007

By Richard Gray, Science Correspondent, Sunday Telegraph - British scientists are involved in a £500 million project to achieve the 'holy grail' of nuclear power research.
---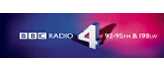 1 February 2007
In January 2006, NASA's Stardust mission to collect samples of dust from a comet over 400 million kilometres away, returned to Earth with its precious cargo. Over the last year scientists from all over the world have been analysing the tiny grains of dust which have been untouched since the solar system formed billions of years ago.
---